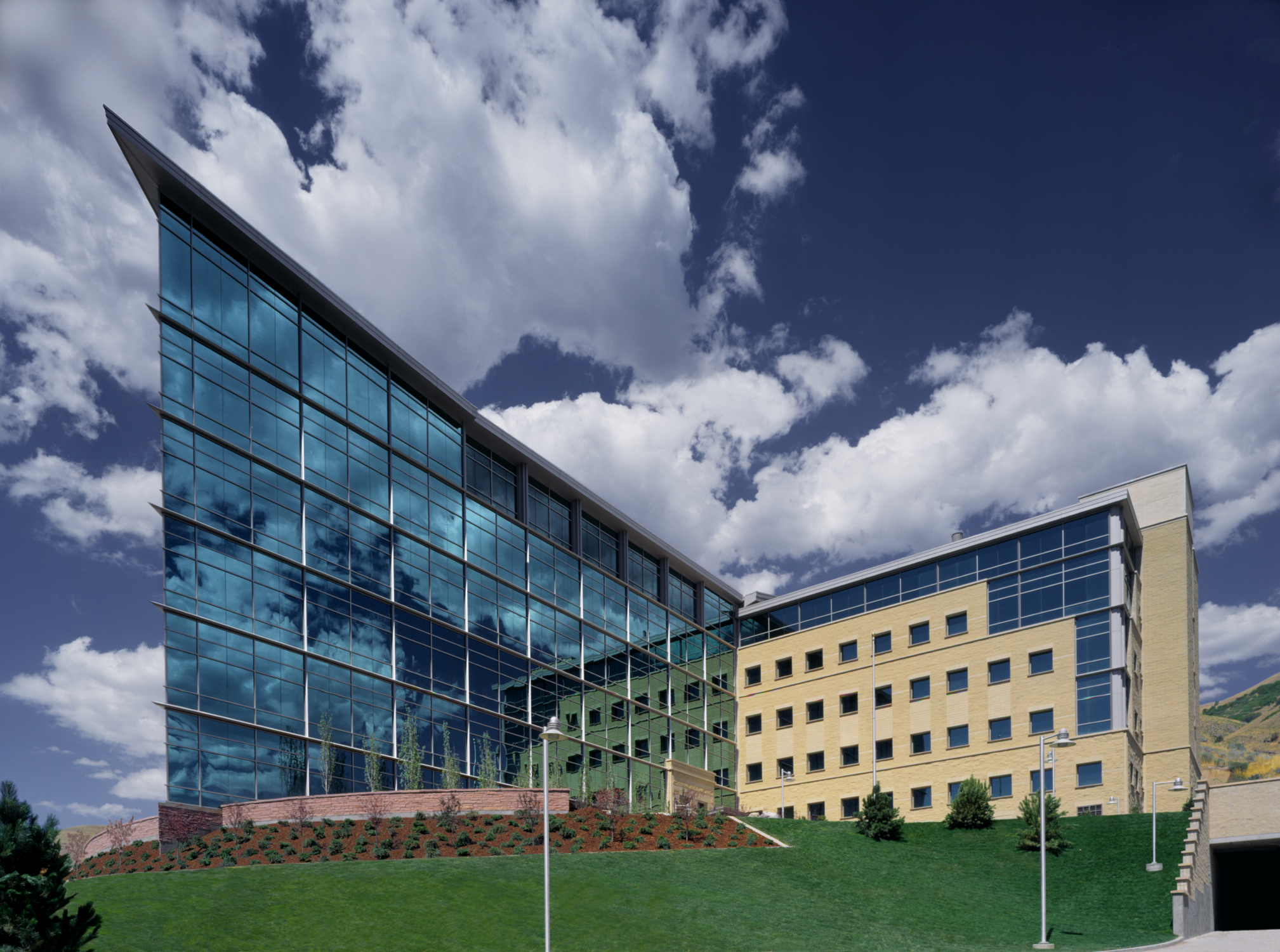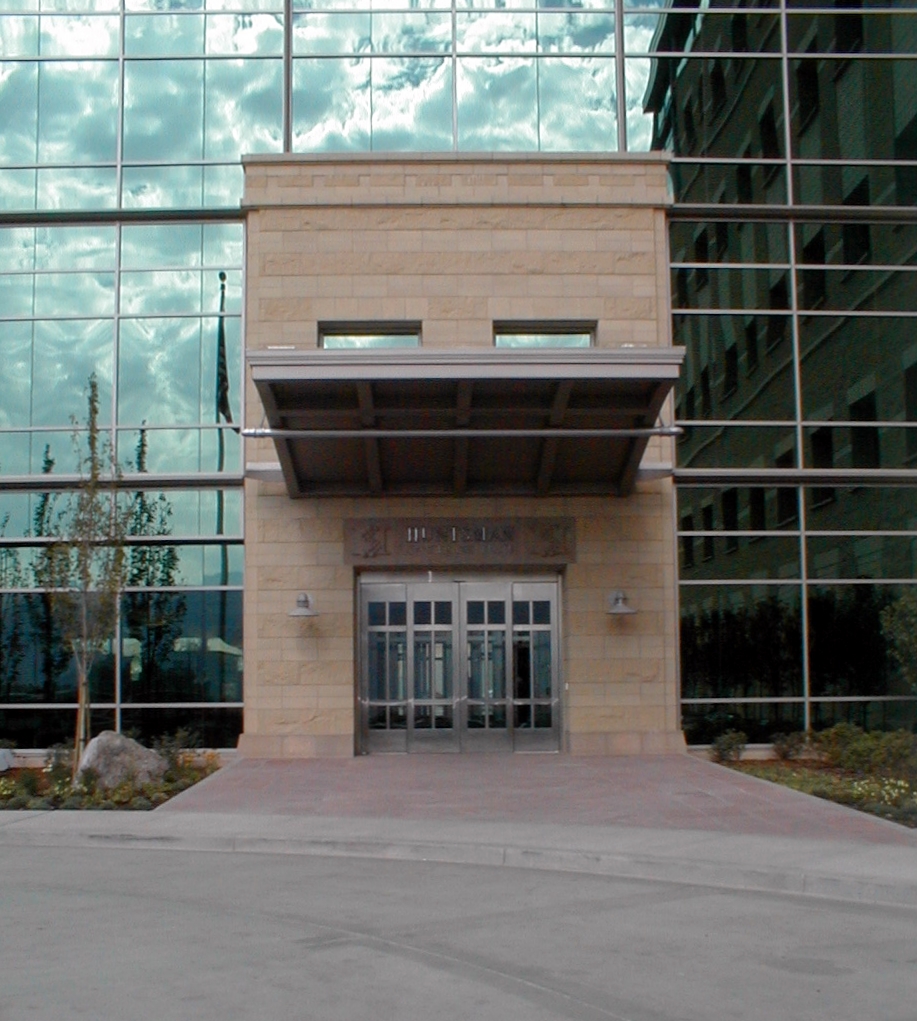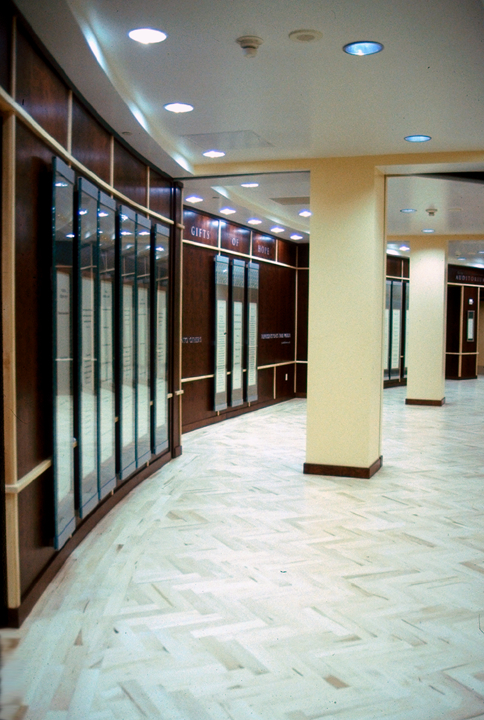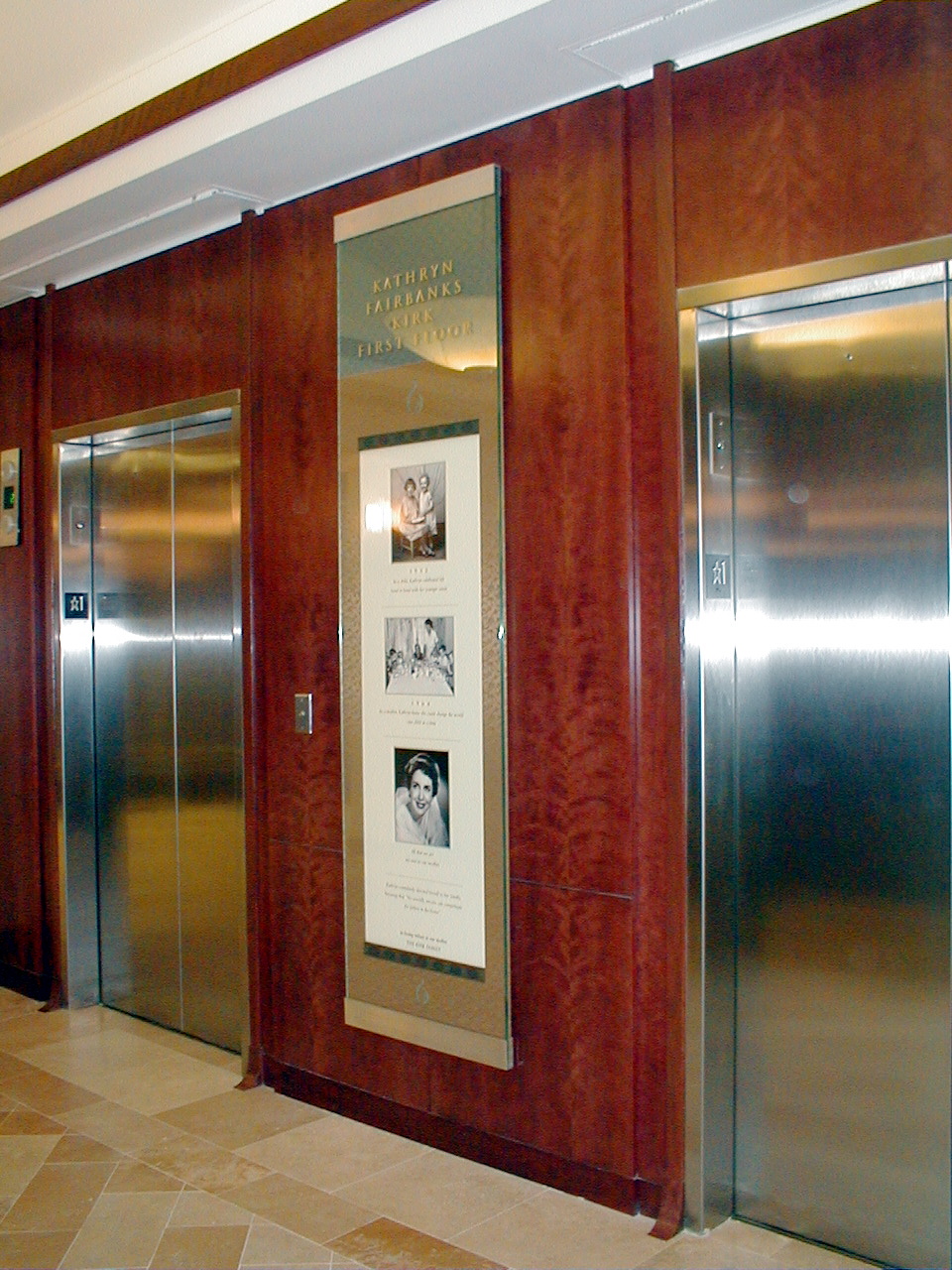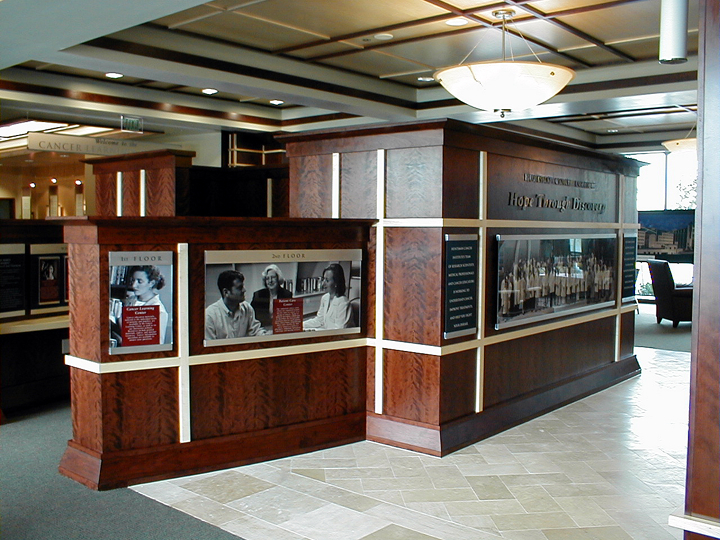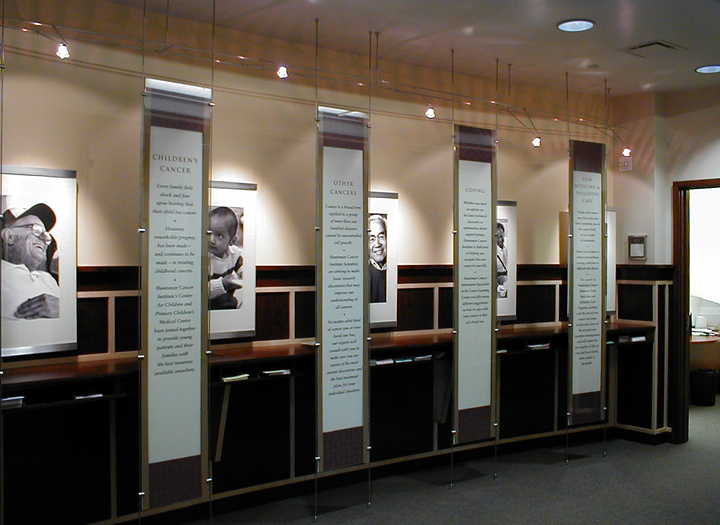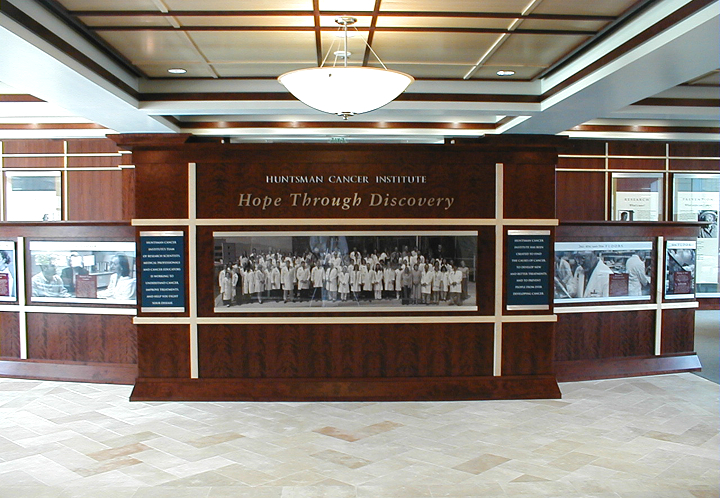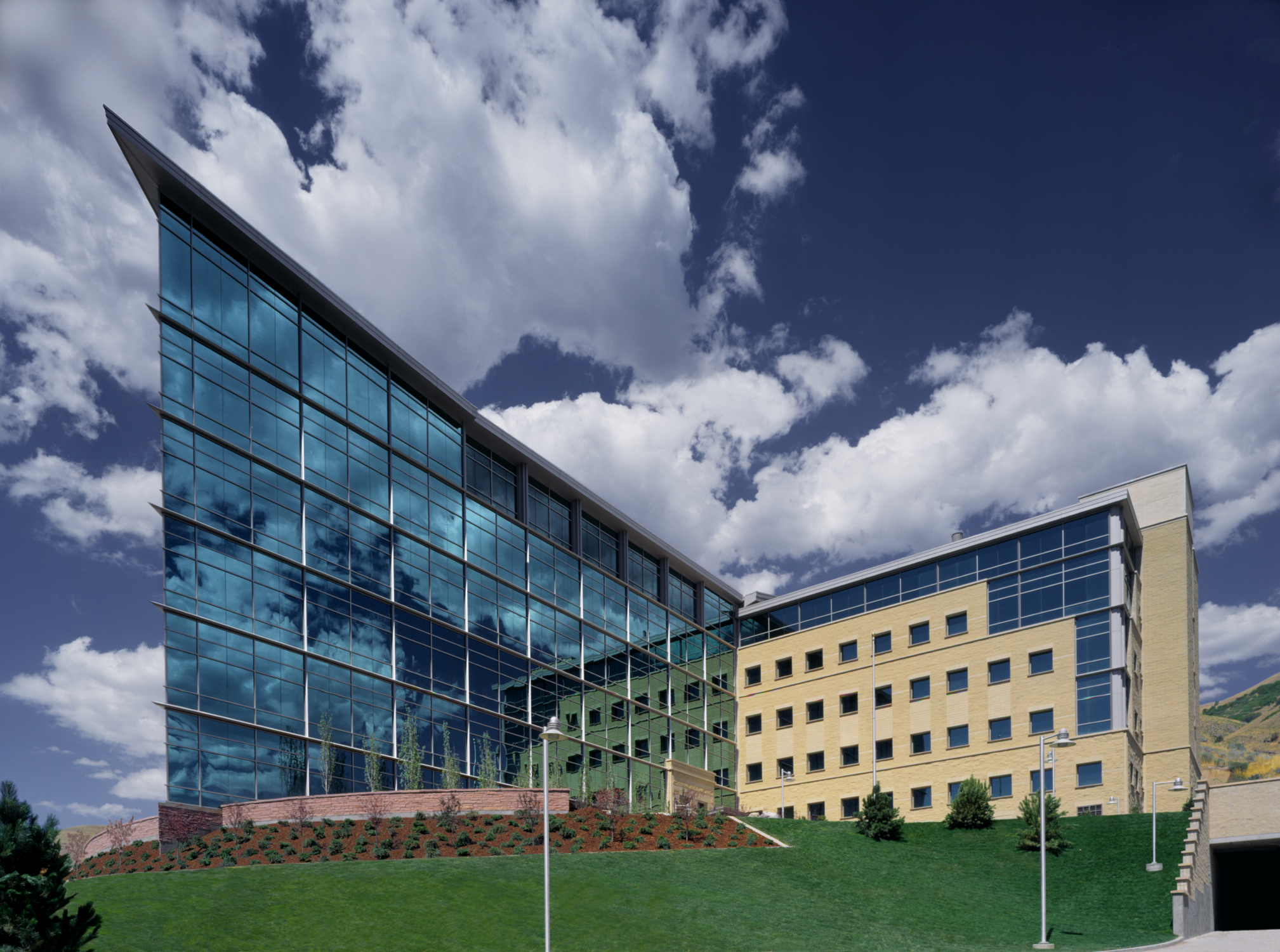 Huntsman Cancer Institute
The Huntsman Cancer Institute is an outpatient treatment facility and research center. A coordinated interior wayfinding system directs patients, visitors and staff to treatment rooms, clinical areas, and other services such as auditorium and dining facilities. The signage graphic patterns are coordinated with the interiors.
* project completed by partners while at another firm.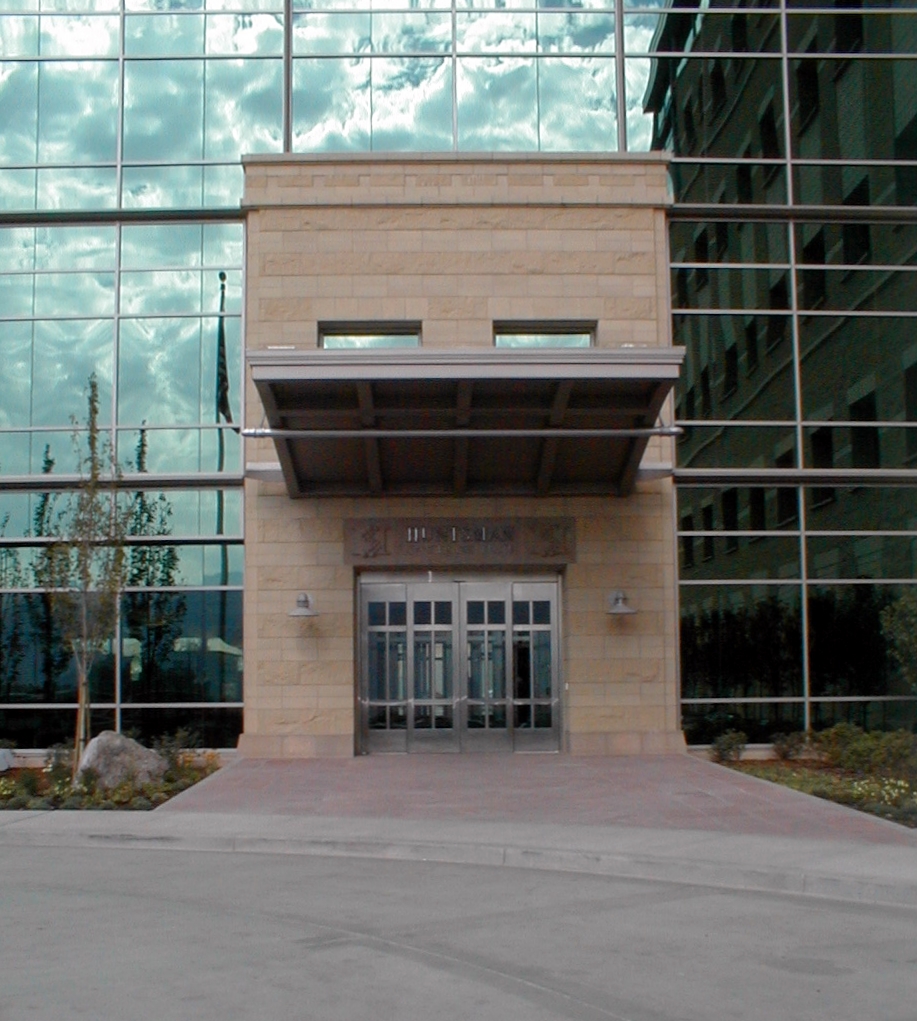 +
The elegant donor recognition program includes two large annual donor walls, and naming recognition for elevator lobbies and individual rooms. The 2'x7' etched glass donor panels with gold leaf engraving are secured to the wall with metal extrusions. Japanese silk fabric mats hold the digital changeable name panels. The donor program is coordinated with the design of the wayfinding signage program.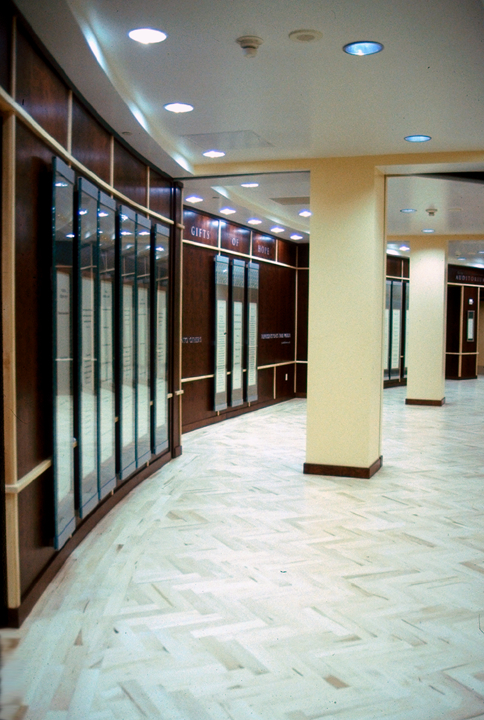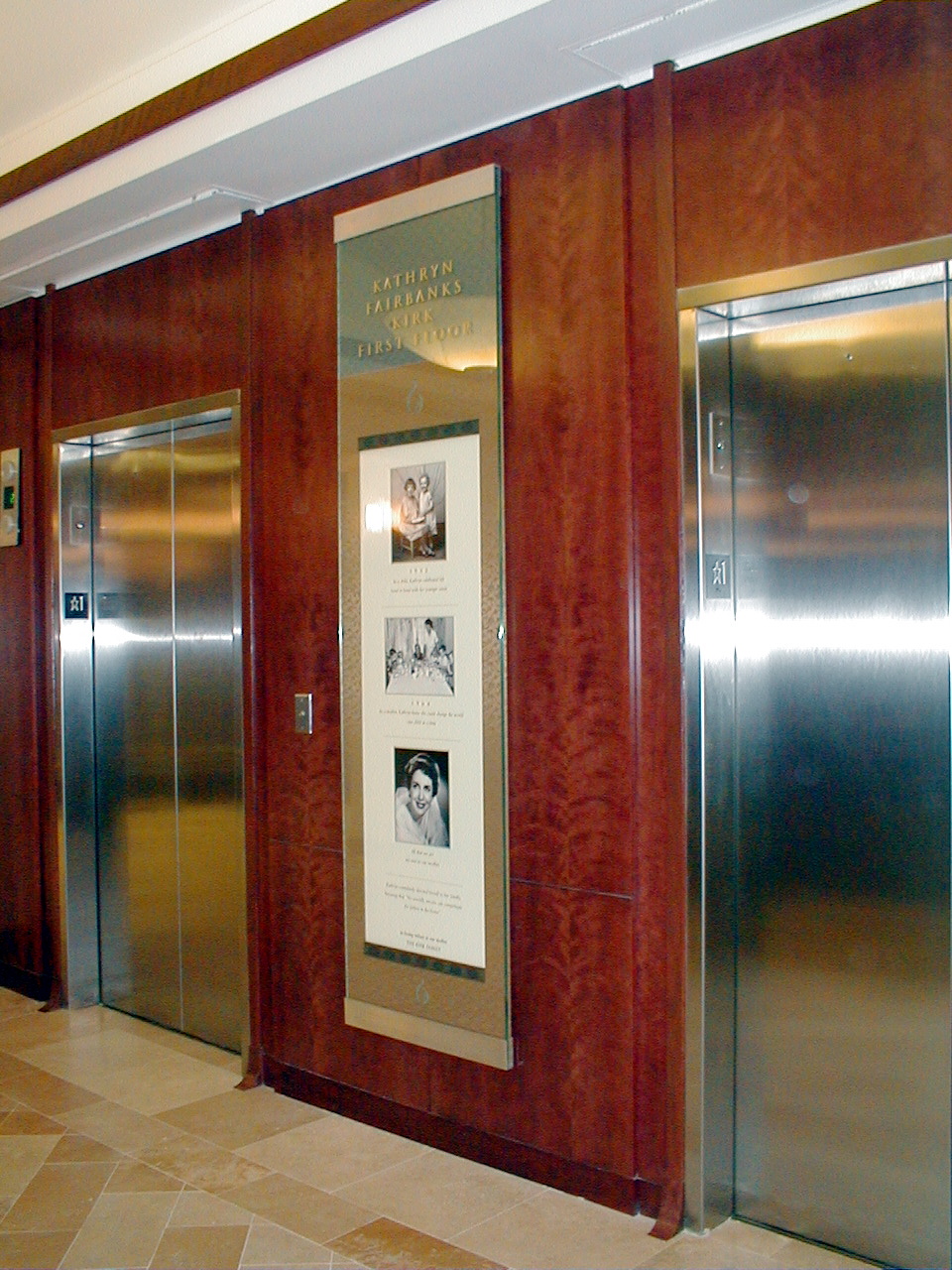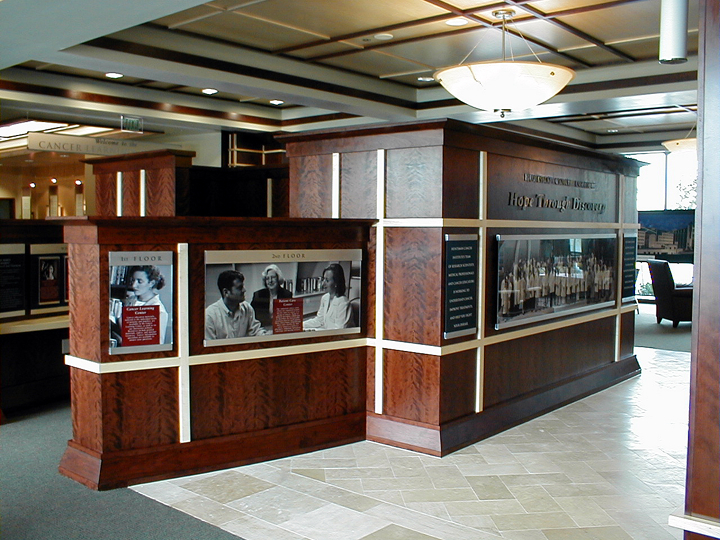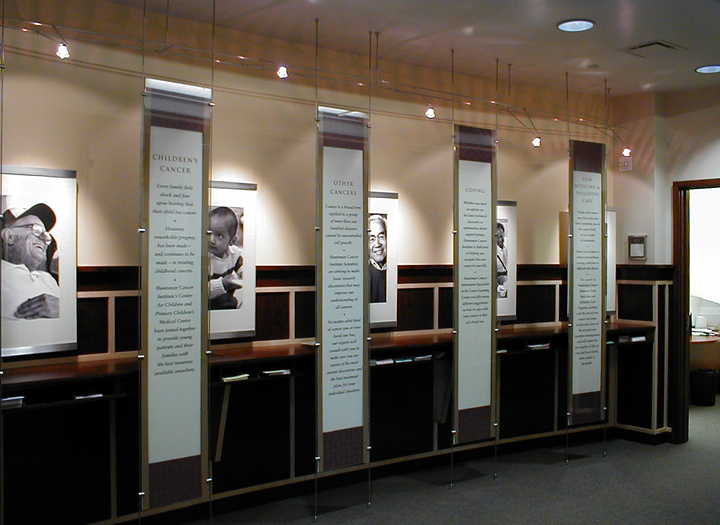 +
The Huntsman Cancer Institute exhibit program provides information to visitors, patients and their families. The Patient Information Resource Center offers information about the Institute and its services. A large 10 panel exhibit explains about different types of cancers with large black and white photography. Sliding text panels are removable for updating the exhibit information.